Connect with these CFMA partners for effective, innovative ways to save money and immediately experience the benefit of CFMA membership.
Corpay

Corpay® (previously known as Comdata) is redefining the movement of money and information through innovative payment solutions. The Corpay MasterCard offers a flexible solution that streamlines your spending and lowers your costs with integrated, real-time transaction controls and detailed reporting. Our team of experts will collaborate to ensure cost savings and process efficiencies are achieved. Corpay is currently working with more than 2,900 construction companies, including roughly 500 CFMA members, establishing us as an industry leader for payment innovation within the construction industry. Plus, a portion of Corpay's revenue from CFMA members is donated back to the national organization and the member's local chapter.

The Corpay MasterCard® offers real-time control and management of purchases made by employees and subcontractors for your business. Establish controls at the project level or employee level based on your business needs. Specify limits or vendors for fuel purchases and repairs, materials, or per diems, and other expenses.

The Corpay Virtual Payment MasterCard for Accounts Payable is an electronic payables solution that streamlines the payment process, turning your accounts payable department into a revenue generator. With the Virtual Payment program, Corpay electronically generates a unique MasterCard account number for every vendor payable, providing an automated alternative to manual check disbursements.

For more than 40 years, Corpay has provided businesses with innovative payment solutions designed to simplify purchasing, travel & entertainment, payroll, and fleet spending. Our electronic payment options will help you reduce costs, streamline the payment process, and improve your cash flow.

Click here for more information on Corpay's solutions. For your company to be tagged as part of the CFMA Corpay rebate program you must submit your information through this link.

Also, check out the Corpay Member Benefits Series.

Contact: 615-512-2453, Matt Butler, Director of Sales – Construction Corpay, Corpay
CLC Lodging

Unlock a nationwide network of hotels built for teams that travel. CLC dramatically simplifies lodging to save you time and money at every step — from reservations to reporting to reconciliation. Book and manage rooms from CLC's network of up to 45,000 pre-negotiated and discounted hotels.
CFMA Members-Only Benefits:
Streamline reservations & reconciliation
Find and book rooms online, with the CLC app, or directly with the hotel
24/7/365 skilled traveler support
Get complete visibility into every transaction
Direct and indirect savings, assistance with bids
To get started, go to www.clclodging.com/lp/partners/CFMA
ConsensusDocs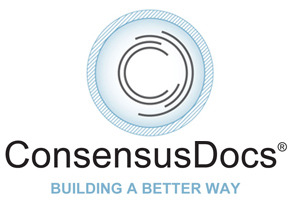 CFMA exclusively endorses ConsensusDOCS! ConsensusDOCS are the only standard construction contracts written and endorsed by owners, contractors, subcontractors, designers, and surety professionals. Now for the first time, 22 leading construction organizations agree on a family of fair contracts that advance the project's best interest. Written in plain English, ConsensusDOCS incorporate best practices to provide a better contractual foundation and reduce costly risk contingencies. As a CFMA member, you are entitled to a 20% discount on all ConsensusDOCS products!

Call CFMA for discount code.
Crowe Contract Manager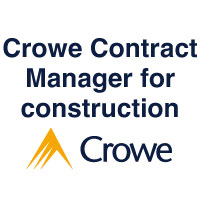 With Crowe Contract manager for construction ("CCMC"), you can tackle your biggest contract-related risks by simplifying the contract review and management process using AI and cloud-based collaboration. CCMC offers an easy-to follow workflow to review, revise, manage, and risk-score even the most complicated construction contracts. ​
Whether you're a CEO, CFO, Project Manager, Risk Manager, or Internal Counsel, CCMC enables you to collaborate and establish consistency across your organization– and most importantly, to ​execute better contracts. Let the AI do the daunting work, and get back to what you do best, with the only contract lifecycle management solution built specifically for the construction industry.
Plus, Crowe knows a thing or two about harnessing the latest technology to grow your construction business. With over 75 years of business development experience across dozens of industries, Crowe brings deep industry expertise and best practices to your business. Ready to put the power of AI to work for your organization with Crowe Contract Manager for construction? Contact Rhonda Huismann or book a 30-minute introductory call to learn more: Book Now
Hey, CFMA members, there's a sweet deal – 10% off the annual subscription agreement, and that's not all. Dive into the Preferred Language Library Subscription by First Rule Contract Training, and yes, the discount applies there too! CFMA Members use discount code CFMA10. Check out the product overview here.
Enterprise Fleet Management

Enterprise Fleet Management is a full-service fleet management company for businesses with mid-sized fleets. With more than 50 fully staffed offices nationwide, it supplies most makes and models of cars, light and medium-duty trucks, and service vehicles to businesses across the United States. Enterprise has been recognized with the Automotive Service Excellence (ASE) "Blue Seal of Excellence" award for 14 consecutive years, an industry record. The company's menu of products and services includes acquisition and resale. The firm also helps its customers improve cash flow, lower costs, and expand credit lines.

Contact: 877-23-FLEET, Michelle Rojas, Enterprise Fleet Management
First Rule Contract Training
First Rule Contract Training is a top-rated commercial and construction training company founded by Eliot Wagonheim, one of the company's premier construction lawyers. We show your people how to avoid issues and solve problems fairly, promptly, and proactively.
At First Rule, we believe that fair, well-drafted contracts are the foundation of great projects, that great projects forge great relationships, and that great relationships build great companies.
More than that, we believe every construction professional can achieve great things with the proper communication tools at his or her disposal. Our focus on communication and collaboration, and Eliot's proprietary, battle-tested strategies, show you step-by-step how to create, negotiate, and sign better contracts for exceptional results.
We do this by providing courses, workshops and templates that are easy to understand, so you can have the knowledge and skills you need to protect what's yours, avoid legal risk and get paid.
First Rule works with subcontractors and general contractors of all sizes to develop company-wide training packages that work for any organization.
We have also worked extensively with Crowe to develop Crowe's AI-Powered Contract Manager for construction, which features Eliot as its "Contract Coach."
Learn more about how Contract Manager's AI-Powered contract review solution might work for you.
When registering, be sure to enter the code for your CFMA Members-Only 10% discount. Just enter the code CFMA10 on checkout.
IDShield

IDShield's comprehensive identity protection service diligently monitors for signs of criminal or suspicious activity and gives you all you need to keep your identity secure from thieves and fraud.

IDShield protection provides you valuable services from detection to resolution. You'll feel empowered knowing that, for a small monthly fee, you have the expertise you need to help protect yourself against identity theft and resolve issues related to it. Click here for more information.

CFMA is pleased to offer our members discounted pricing for IDShield (as low as $8.95 /month) and LegalShield (as low as $16.95/month). LegalShield and IDShield are two separate services, and you may choose to subscribe to one or both.

Note: IDShield protection services for individuals and families are available in all 50 states. A one-time, non-refundable enrollment fee of $10 is required with LegalShield services. Subscription is on a month-to-month basis and may be canceled without penalty at any time.
Infintech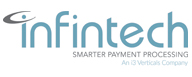 Infintech is an industry-leading provider of credit card and electronic payment acceptance in construction, offering tailor-made solutions, using cutting-edge technologies and equipment, at the best prices. For CFMA members, this partnership can provide accounting and ERP software integration, electronic invoicing, virtual terminals and mobile payments, and ACH/EFT processing solutions that are affordable and secure.
LegalShield
With LegalShield, you have access to a variety of legal services including: advice on unlimited personal legal issues, attorney letters written or phone calls made on your behalf, contract and document review, and so much more. There are two discounted plans available: one for individuals and one for family. Click here for more information.

CFMA is pleased to offer our members discounted pricing for IDShield (as low as $8.95 /month) and LegalShield (as low as $16.95/month). LegalShield and IDShield are two separate services, and you may choose to subscribe to one or both.

Note: LegalShield services and pricing vary by state and the same services may not be available in all states. When visiting the website, select your state to see what services are available in your state. LegalShield is currently not available in AK; other states, including MT, MA, NE, ND, AR, and WI will be available in August 2016, and VA in July 2016. A one-time, non-refundable enrollment fee of $10 is required with LegalShield services. Subscription is on a month-to-month basis and may be canceled without penalty at any time.
NPP

Members of CFMA can access business, employee, and personal discounts through National Purchasing Partners (NPP). NPP is a member benefit provider of CFMA and helps members reduce costs with exclusive pricing. Members can save on many useful brands, including Sherwin-Williams, Airgas, Office Depot, Staples, Batteries + Bulbs, if eligible Verizon, and more. NPP membership is free and there is no obligation to buy. Sign up at https://mynpp.com/association/cfma/. Once you sign up with NPP, you will receive a verification email. When your account is verified, just log in and explore the catalog of offers. View CFMA Member Savings through NPP.

View CFMA Member Savings through National Purchasing Partners
FedEx Discounts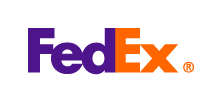 Rely on FedEx for all of your shipping needs and save through the CFMA benefits program. Members receive 50% off FedEx Express and 20% off FedEx Ground. If you currently ship with FedEx, you'll be able to continue using it the same way you do today. After you enroll in the FedEx Advantage Program, the discounts will be added to your account and then automatically applied to your shipments. Don't have an account? No problem - you can open one when you enroll.
Freight Savings

CFMA members save on shipments with TForce Freight, YRC, XPO, Saia, and many others. These competitive rates are made available through our endorsed shipping provider, PartnerShip®. With this free member benefit, you'll reduce your freight costs, easily rate shop between carriers, and get dedicated support from shipping experts. Whether you're shipping a single pallet or a full truckload, PartnerShip will help you ship smarter. Get a free quote today.
PROCORE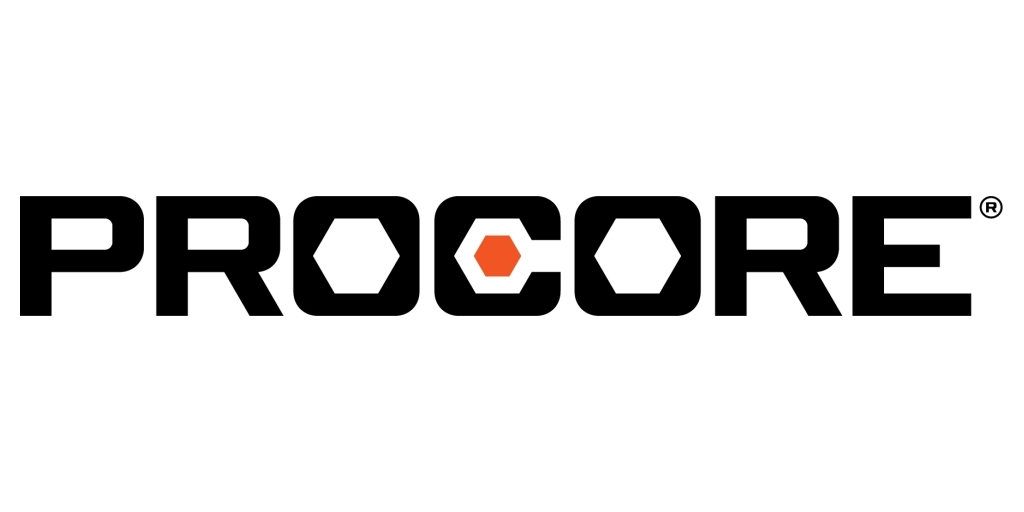 No one can predict the future, but, Procore and CFMA have partnered to do everything we can to help you prepare for it. Starting with special pricing for members on tools that help you:
Streamline change management from start to finish
Stay in sync with your accounting system
Reduce project and payment delays
Uncover cost details and create comprehensive financial reports
Purchasing Procore? Click here to learn how to save 10% off your first year. Existing customer? Great, learn how you can save 10% on additional product purchases. Contact your Customer Success Manager to learn more.

*Are you a current customer? Reach out to your Customer Success Manager to learn more.
Work Shield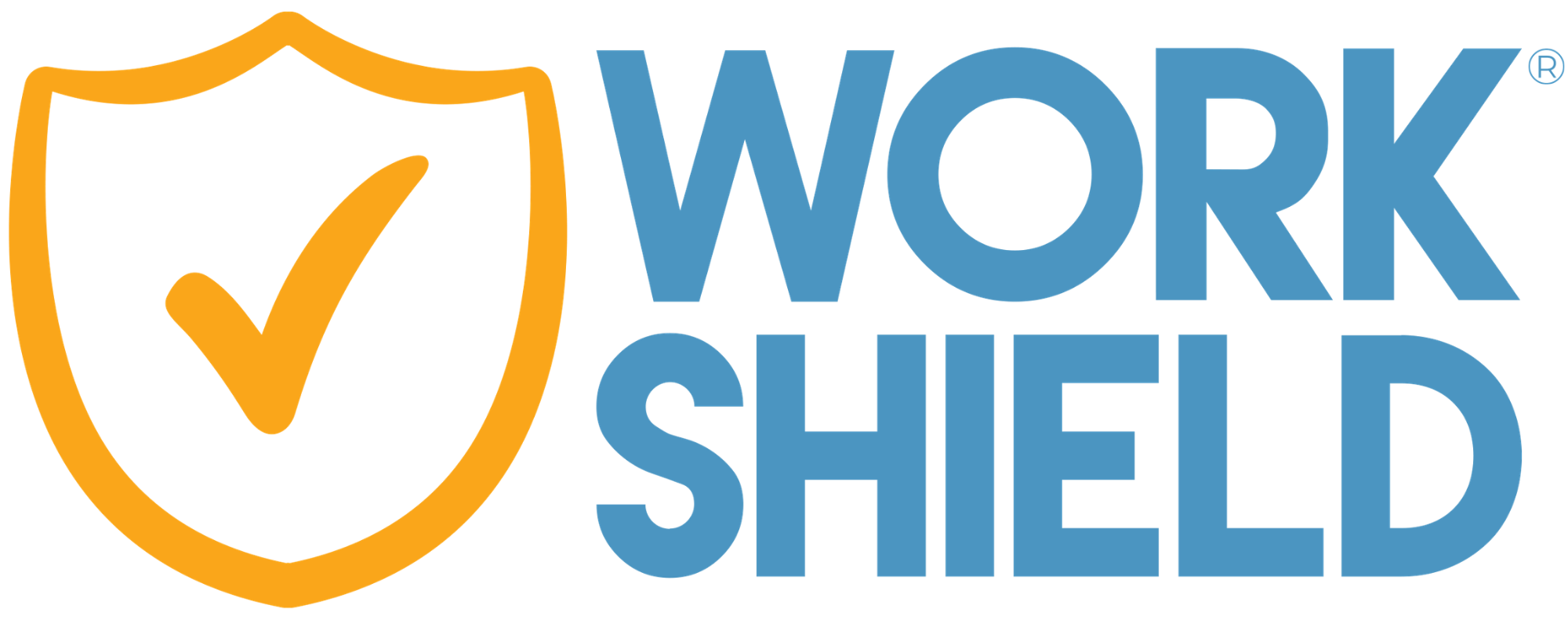 www.WorkShield.com is the only independent/outsourced workplace misconduct solution that protects people, organizations, and cultures - ALL AT THE SAME TIME! One of the most pressing issues in today's ever-changing workplace environment is to consistently promote and maintain a safe, secure, and inclusive work environment without fail. Work Shield is a pioneer in fostering a positive and open workplace culture and the perfect solution for one of the greatest challenges facing HR executives and companies today. Work Shield provides streamlined management data and analytics, Real-time incident updates, and notifications with legally compliant documentation, storage, and archive. Plus, detailed analytics that reveal trends, patterns, and cultural insights. We would welcome the opportunity to demonstrate how Work Shield can save you time, money, and other significant resources while most importantly helping you run your business more effectively. To schedule a demo please contact Work Shield at sales@workshield.com.